**LATEST NEWS: On September 3rd, 2015 I presented a workshop on autism and girls at the NYU ASD Nest Program's 3rd annual "New School Year Kickoff" at the United Federation of Teachers headquarters in New York, NY!

**SPEAKING ENGAGEMENTS:
I'm very excited to announce the schedule of my upcoming presentations and appearances. Some of these events are open to the public, as denoted below. To learn how to register or get tickets for public events, please visit my Speaking Appearances page by clicking HERE.
(Interested in hiring me as a speaker? Feel free to contact me at amy@amygravino.com, or direct media and speaking inquiries to my business manager, Nicole Turon-Diaz, HERE.)
---
Congratulations!
You've made it. Welcome to my humble slice of the Internet pie!
AmyGravino.com
is the web home of
A.S.C.O.T Coaching, LLC
, my college coaching and consulting business through which I offer my services as a college coach for students with Asperger's Syndrome, and consultant for group and individual, one-on-one meetings. For more information, visit the
A.S.C.O.T Coaching
page
here
.
Looking to bone up on your reading? Check out the Articles/Writing page! Featured on the main page is my "Letter to my Younger Self," which I have read at school assemblies, workshops, and other meetings, and which was featured as an In Their Own Words piece on the official blog of Autism Speaks.
You will also find my latest media appearances--radio interviews, television spots, and clips from Normal People Scare Me, a documentary in which I appear, on the Media page. More clips will (hopefully) be added as time goes on.
For links to various websites that I consider valuable resources or just plain enjoy perusing in my spare time, you'll want to have a look at the Links page.
If you wish to contact me about anything you've seen here on the site, housekeeping issues, or anything else, please use the form on the Contact Me page. Thank you for visiting AmyGravino.com, and Happy Browsing!
---
---
---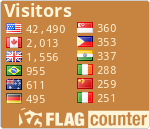 AmyGravino.com © 2015. All rights reserved.