**LATEST NEWS (10/13/2014): Speaking engagements abound! This summer, I was excited to present for the first time at the annual conference of the Autism Society of America, in Indianapolis, Indiana! The workshop, titled "Sexuality and the Spectrum: Lessons on Dating, Sex, and Love, Autism Style" was extremely well-attended and I, along with my co-presenters, received amazing questions and feedback from the audience. I hope to present again at next year's conference in Denver, Colorado!Fall has arrived, and I have two exciting new speaking gigs on the docket. The first is AHA-NY's 24th Annual Fall Conference, at which I will be giving my first ever keynote address, on my experiences in school as a child on the autism spectrum. The conference will be held at Eastern Suffolk BOCES in Holbrook, NY on October 20th. To view the conference brochure, click HERE.
The second workshop I am presenting will be at Autism New Jersey's annual conference, and I'll be co-presenting with Dr. Peter Gerhardt and autism self-advocate Jason Ross on issues related to autism/Asperger's Syndrome and sexuality. That conference will be held at the Atlantic City Convention Center in Atlantic City, NJ on October 23rd. To view the conference brochure, click HERE. If you're anywhere near these conference venues, I hope to see you there! (Interested in hiring me as a speaker? Feel free to contact me at amy@amygravino.com, or direct media and speaking inquiries to my business manager, Nicole Turon-Diaz, HERE.) 
---
**NEW AND EXCITING:
This past April (Autism Awareness Month), I gave my first-ever TEDx talk, at Seton Hall University in West Orange, New Jersey. Click below to watch video of my speech!
---
Congratulations!
You've made it. Welcome to my humble slice of the Internet pie!
AmyGravino.com
is the web home of
A.S.C.O.T Coaching, LLC
, my college coaching and consulting business through which I offer my services as a college coach for students with Asperger's Syndrome, and consultant for group and individual, one-on-one meetings. For more information, visit the
A.S.C.O.T Coaching
page
here
.
Looking to bone up on your reading? Check out the Articles/Writing page! Featured on the main page is my "Letter to my Younger Self," which I have read at school assemblies, workshops, and other meetings, and which was featured as an In Their Own Words piece on the official blog of Autism Speaks.
You will also find my latest media appearances--radio interviews, television spots, and clips from Normal People Scare Me, a documentary in which I appear, on the Media page. More clips will (hopefully) be added as time goes on.
For links to various websites that I consider valuable resources or just plain enjoy perusing in my spare time, you'll want to have a look at the Links page.
If you wish to contact me about anything you've seen here on the site, housekeeping issues, or anything else, please use the form on the Contact Me page. Thank you for visiting AmyGravino.com, and Happy Browsing!
---
---
---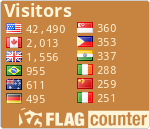 AmyGravino.com © 2014. All rights reserved.